MINI is our compact air exchanger that is built for space-conscious customers and packaged in an appealing polymer enclosure.
Modular design
Off-the-shelf components
Reusable and/or recyclable parts
Most compact single-room heat/energy recovery units utilize either regenerative matrix or recuperative plate heat exchangers. However, MINI uses a revolutionary patent-pending breathable-shell shell-and-tube heat exchanger for passive heating in the winter and passive cooling in the summer. There are no electrical heating elements or refrigerant cooling coils in the unit. The heat exchanger is mechanically robust and can prevent frost buildup even in extremely cold climates.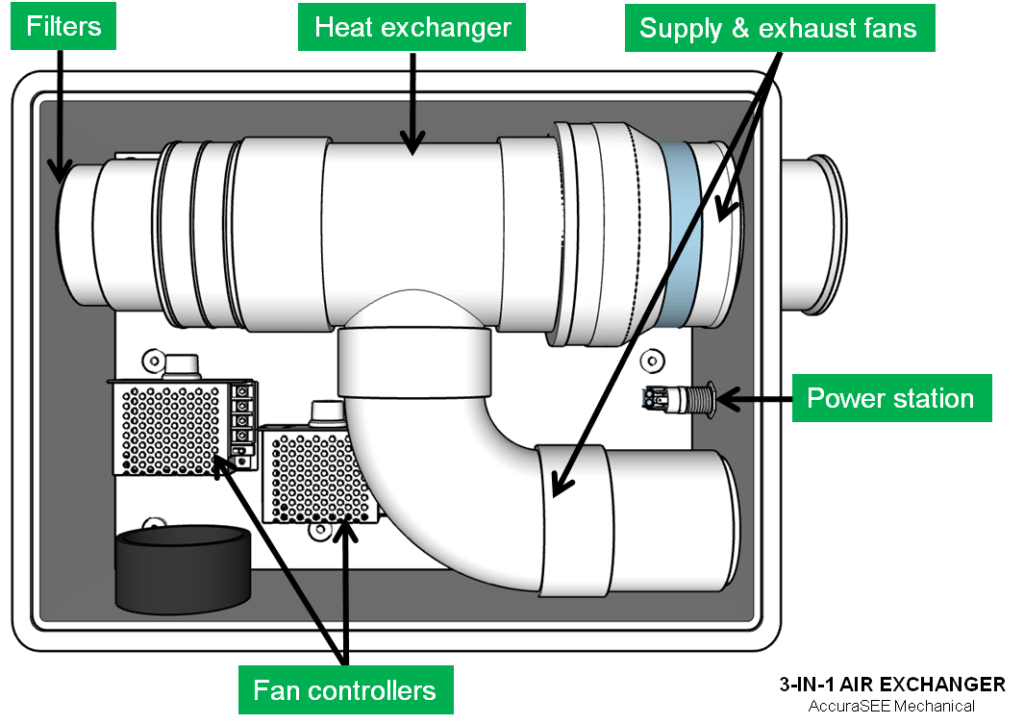 MINI consists of two axial fans that simultaneously supply fresh air to your space and expel stale air from the space to the outdoors.
By default, MINI uses PM2.5 filters to remove sub-micron pollutants of up to 0.3 microns from the outdoor air that is supplied to your space. The PM2.5 filter also consists of an activated carbon fabric layer. Alternatively, customers can use MERV4 filter pads which are provided with the unit.
Frequently Asked Questions